Cherry Hill Muay Thai Classes
Get In Great Shape And Learn Effective Self-Defense Skills In Our Muay Thai Classes
There's truly no self-defense discipline quite like Muay Thai - and we can't wait to show you why.
At Mission MMA, our Muay Thai classes include total-body striking skills and a heart-racing workout that can help you get in the best shape of your life. We are proud to work with men and women from all across Cherry Hill. All experience levels are welcome.
Learn more today by simply filling out the short form on your screen!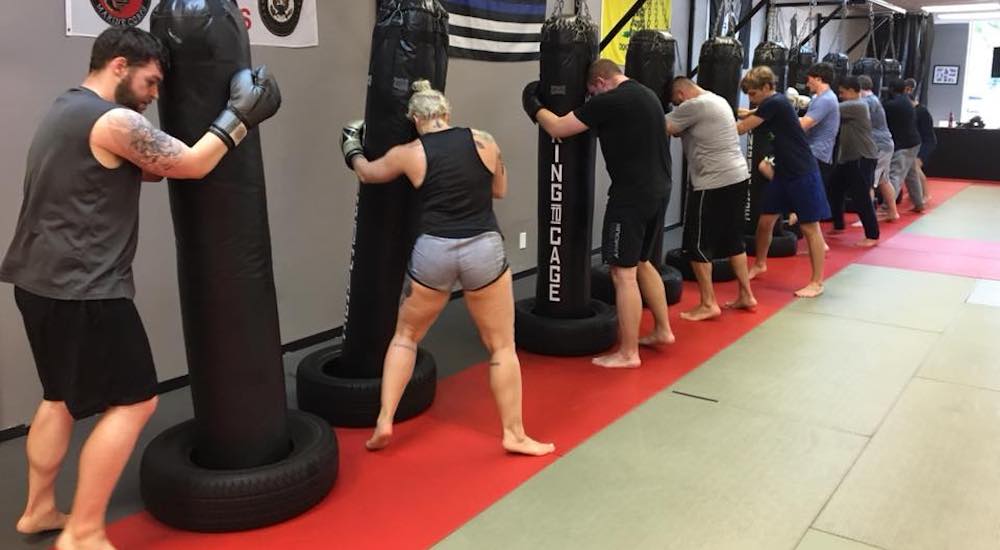 What Can You Expect In Our Muay Thai Program
Muay Thai is the art of striking with power and speed using every single limb of your body - the art of eight limbs, as many people know it.
And at Mission MMA, our goal is to help you develop the skills to do just that. We start you out with the very basics of body movement and balance before teaching the techniques of striking that can help you generate power without injuring yourself.
We rely on a combination of heavy bag training, controlled partner drills, and cardiovascular endurance work to help you get the most out of every single session.
Come see us here in Cherry Hill today and take on:
Lightning-quick punches and kicks from any position
Improved situational awareness and reaction times to a threat
Sport-style self-defense skills to help you overcome any opponent
Incredible self-confidence in all aspects of your life
Oh, And The Workout? It's Unlike Anything You've Ever Tried.
We get that not everybody comes to us in peak physical shape. We understand that everybody comes to this program with a different skill set, a different experience level, and a different set of goals for their training.
And we're working hard to offer an individualized approach that meets the needs of them all.
In our Muay Thai classes here at Mission MMA, you'll take on a heart-racing workout that keeps your mind motivated and your muscles moving. We offer scalable instruction to meet the needs of people all across Cherry Hill and we offer a dynamic mix of workouts so that you never get bored.
We're giving you the chance to enjoy:
Lean, functional strength gains across your entire body
Improved heart health and endurance
Incredible speed, agility, and athleticism
Sustainable fat burning and weight loss strategies
Sound Like The Perfect Fit? Learn More Today About Our Muay Thai Classes Here In Cherry Hill!
If you're ready to take on a true challenge and enjoy the incredible sense of accomplishment that comes with every single class, join us here at Mission MMA today and take on the best Muay Thai classes in all of Cherry Hill.
We are proud to work with men and women of all fitness levels and we can't wait for you to get started. Fill out the short form on your screen to learn more!