Cherry Hill Kids Martial Arts Classes
Our Kids Martial Arts Classes Combine Self-Defense, Brazilian Jiu-Jitsu, And More!
Wouldn't it be great if you could find a program that challenges your child to stay active, develop vital character skills, AND learn effective self-defense skills for any situation?
Well, at Mission MMA that's exactly what we're offering.
Our Kids Martial Arts classes combine the best aspects of Brazilian Jiu-Jitsu, Muay Thai, and real-world self-defense training. All experience levels are welcome.
Come see us here in Cherry Hill today or simply fill out the short form on your screen to learn more!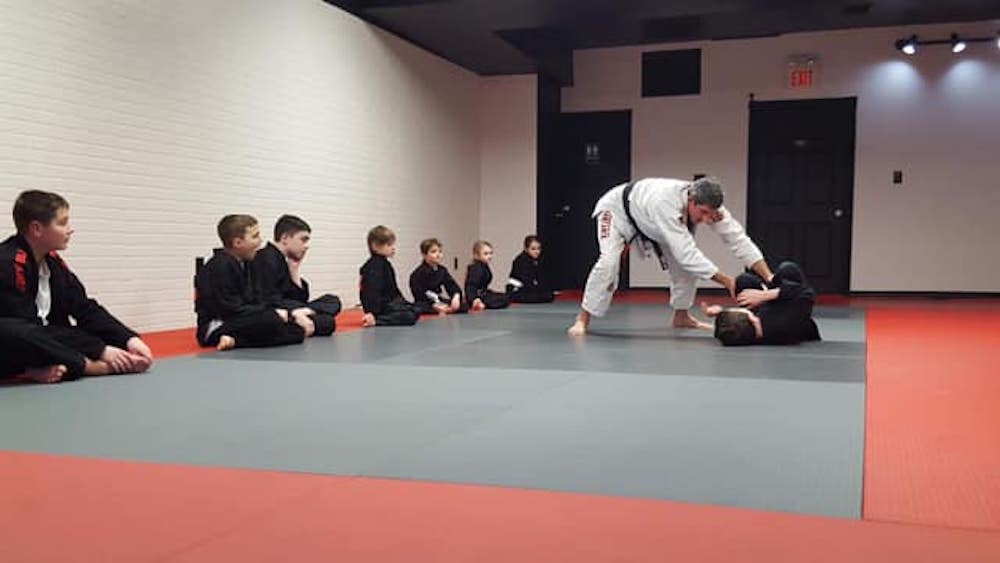 Why Is Our Kids Martial Arts Class Right For Your Child?
At Mission MMA, it doesn't matter if your child is a complete beginner, an experienced athlete, or somewhere in between. We help students all across our community find success with the help of hands-on coaching and an incredible support system.
The goal of our Kids Martial Arts program is to build your child up one step at a time and help them take on a comprehensive understanding of multiple martial arts disciplines.
Join us here in Cherry Hill today and treat your child to:
Effective bully prevention and self-defense strategies
Well-rounded athleticism for any sport or hobby
Long-lasting habits of an active lifestyle
Complete confidence in everything they do
From Day One, We're Focused On Impacting Every Aspect Of Your Child's Life

One of the first things you'll notice here at Mission MMA is that we're committed to the highest quality in everything we do. And that mission extends beyond just the ground grappling and self-defense skills that we teach.
Our staff works hard every single day to help students take on valuable life skills and set them up for success for years to come. We use the exciting world of martial arts training as a vehicle for essential tools like respect, discipline, leadership, and more.
We're helping students all across Cherry Hill take on:
Incredible focus and attention to detail
Perseverance in the face of any challenge
Effective communication and conflict resolution skills
A great sense of accomplishment after every single class
Don't Miss Out On The Best Kids Martial Arts Classes In Cherry Hill And Beyond!
If you're looking for a better way to challenge your child and set them up for success, we have the answer for you here. Our Kids Martial Arts classes are perfect for students of all backgrounds and experience levels.
Join us at Mission MMA here in Cherry Hill or simply fill out the short form on your screen to learn more!