Cherry Hill Brazilian Jiu-Jitsu
Our Brazilian Jiu-Jitsu Classes Combine The Best Aspects Of Sport-Style Training And Self-Defense
Whether your goal is to get in great shape, learn effective ground-based self-defense skills, or prepare for sport-style competitions, we have the answer here at Mission MMA in Cherry Hill.
Our Brazilian Jiu-Jitsu program offers hands-on instruction for men and women of all experience levels. We work hard to help you learn this discipline one step at a time and have a great time in the process.
Learn more today by simply filling out the short form on your screen!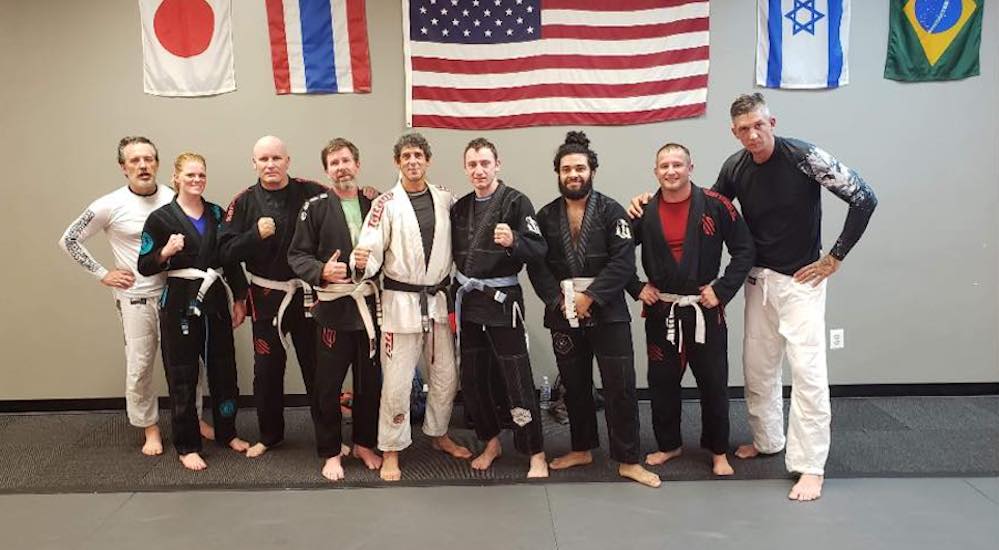 What Makes Our BJJ Training So Special?
At Mission MMA, we're committed to making high-level Brazilian Jiu-Jitsu instruction accessible to people of all abilities. We work hard to maintain a safe and supportive environment where you can train with complete confidence and enjoy professional coaching every single day.
Our BJJ classes here in Cherry Hill focus on the fundamentals first. We teach you how to maintain balance and body control from any position before taking on advanced techniques like timing, takedowns, and transitions.
Before you know it, you'll be ready to put your skills to the test with our controlled sparring sessions.
Come see us today and take on:
Leverage and momentum strategies for an opponent of any size
Ground control skills like locks, chokes, and holds
Real-world self-defense adaptations
Proven submission skills to help you stay unharmed
And Yeah, In No Time You Can Get In The Best Shape Of Your Life
Our Brazilian Jiu-Jitsu classes are held in a high-energy environment where you can challenge your body with something new every single day. We're here to help you keep your heart racing and your muscles moving from start to finish.
At Mission MMA, it doesn't matter if you're an elite athlete or haven't been active in years. We're here to tailor our instruction and meet the needs of people from all across our community.
We're helping men and women all across Cherry Hill take on:
Healthy fat burning strategies
Lean muscle toning
Functional strength and athleticism
More motivation to train than ever before
Learn More Today About Our Brazilian Jiu-Jitsu Classes Here In Cherry Hill!
Don't settle for good enough. Get the most out of your workout routine and take on effective self-defense skills in no time. Our Brazilian Jiu-Jitsu classes are great for men and women all across Cherry Hill and we can't wait for you to see it all for yourself.
Fill out the short form on your screen to learn more!